Notice: Trying to get property of non-object in /var/www/grayslakemassage.com/public_html/pages/therapists/rosalie.php on line 13



Notice: Trying to get property of non-object in /var/www/grayslakemassage.com/public_html/pages/therapists/rosalie.php on line 25
on Massage and Bodywork
Whether you are in need of a relaxation or deep tissue massage, it's about you. Massage could be the solution to your aches and pains. from an injury (old, new or repetitive) or stress. My training, 18 plus years of experience and continuing education courses help me help you. I have worked on people from cancer, fibromyalgia, alzheimer disease, athletic injuries, autoimmune diseases, migraines to arthritis or people who just want to relax.
Your full 60 minute massage is enhanced by using high quality oils in our safe and relaxing environment. Deep heat packs are used during your massage for further relaxation and to bring a greater blood flow to the affected areas. Pure shea butter and warm socks are used for your hands and feet to complete your relaxation. Serving you a bottle of water, a granola bar and a fresh eucalyptus steam roll, gives that spa touch.
I am eager to go through some stretching techniques with you to further educate you on your body for healthier living and balance in your life. I am passionate about your well being.
Massage & Bodywork Techniques practiced:
Relaxation/Meditation
Deep Tissue
Trigger Point
Orthopedic
Headache Trigger
Repetitive and Common Injury
Myofascial Release
Chinese Modality:
Pricing & Availability
$80.00 60 minutes
$120.00 90 minutes
– By Appointment Only –
Gift Certificates Available.
Payment by check or cash only.
(Receipts available upon request for insurance/documentation purposes).
"I visit Rosalie on a regular basis. She is the best therapeutic massage therapist that I have ever experienced. She keeps my life in balance and I feel wonderful. I have not had a cold or flu bug in many years and I believe the massage therapy is responsible for this."
– Sue Lindsay, Attorney
"Rosalie has to be the absolute best massage therapist I have ever experienced. Rosalie is a miracle worker in how she is able to heal these aches and pains, and leaves you totally relaxed and at peace. Thank God for Rosalie!!"
– Larry Desmond, Realtor
"Rosalie is passionate about massage therapy as well as overall body health issues. Although she is accomplished in several methods of therapy, I have been receiving deep tissue massage on a weekly basis for several years. I would never go to anyone else."
– Diane Simpson, Pet Groomer
"I work for UPS which means I do physical labor. Rosalie has helped me by relaxing the tight muscles of working, as well as the totally tight muscles from the stresses of my life. It's my hour of relaxing, soulful peace. Rosalie's hands are magic."
– Sarah Fandinch
Education & Experience
Licensed with the State of Illinois
Member of the Associated Bodywork and Massage Professionals since 1998
Practicing in the Grayslake area since opening my business in 1999
Founder and President of Katibugkids NFP 501c3 foundation for handicap children since 2006
Have been an on going participant at the Chapel for over 10 years
Continuing Education:

Relaxation/meditation
Trigger points
Orthopedic
Headache triggers
Repetitive and common injury
Chinese Modality: Cupping and Guacha
Myofascial release
Stretching anatomy
Therapeutic oils
Advance training on knees and hips
Orthopedic massage on foot, ankle and low leg
Orthopedic massage on head, neck and shoulders
Neuromuscular therapy
Stress-related symptoms to the body
Craniosacral
Autoimmune
Arthrosage (arthritis)
Advance training in common injuries
Clinical sport massage for the hip, leg and foot
Ethics every 2 years
KatibugKids, NPF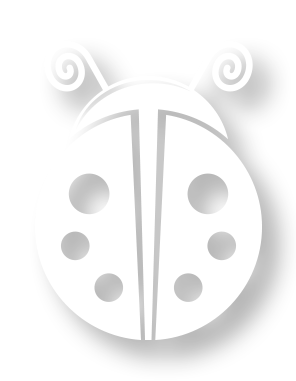 Throughout the years of my life I have seen the hardships and the overwhelming needs of handicapped children and their families. It was placed on my heart to reach out and do what I could to help these families. In May of 2006, with the help and hard work of others with the same dream, the KatibugKids, NPF was created.
The foundation's goal is to help provide for the financial, physical, emotional, and spiritual needs of these families in Lake County, Illinois. I know that we can make a difference in the quality of life for these children if we believe we can and go out and do it.